Aonair Dóiteáin, weapon master and executioner.
Damnit, I really start to like him... This was not planned. he was "born" for the appearance in a recent roleplay of mine and he WILL appear for sure. To be honest, I planned to kill him but I am not so sure about this any more...
DAZ3D, photoshop, character is my own, original backdrop is a Renderosity freebie by Tony Hayes.
For ~
Thashalay
because it is mainly her fault, that he will live. And for *
Siobhan68
for simply being a big source of inspiration, since him and all my other dark elves are based upon the lore developed by her.
More of him: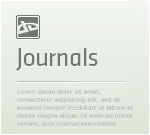 Yet another one of those character sheets... so if you are not interested, you may rather skip this journal. :)

:thumb263957722: :thumb264100681:


:bulletyellow: FULL NAME: Aonair Dóiteáin
:bulletyellow: MEANING: Something like "Lonely Fire".
:bulletyellow: NICKNAME: Some may call him "Ao", not many though.
:bulletyellow: ACTUAL AGE: 132 years.
:bulletyellow: RESIDENCE: Lonea Nennin.
:bulletyellow: AGE APPEARANCE: Rather young.
:bulletyellow: SPECIES: Helmorui
:bulletyellow: GENDER: Male
:bulletyellow: SEXUAL PREFERANCE: Bisexual.
:bulletyellow: MARITAL STATUS: Single.
:bulletyellow: KIDS: 4 daughters, 5 sons.
:bulletyellow: OCCUPATION: Weapon master, ex