So.... why does this simple portrait have this title? Because.... Last night I was working on it.... and then Photoshop crashed. I had to see that I did not save my work and so - nothing was there, the picture was lost and I was pretty frustrated and went to bed.
Today I opened photoshop again to finish a commission I am working on..... and guess what happened - it opened my work from last night with all the layers still exisiting - it recovered everything and I basically just had lost the last step!
So yeah, here it is, a portrait shot of Ginger for showing off his face which I happen to like very much.
Now back to photoshop...
DAZ Studio 4 Render with photoshop postwork.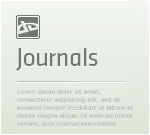 Character sheet for Ginger:thumb330516271: :thumb330845030: :thumb331148650:

This one is about Ginger, my latest character. He was there all the sudden, inside my head and you can bet that you will see / read more about him in the future.

If not interested in those things, you can simply ignore this journal.

GENERAL

:bulletorange: FULL NAME: Sinsir.
:bulletorange: MEANING: Not known. Pretty much no one calls him like that anyways.
:bulletorange: NICKNAME: Ginger.
:bulletorange: ACTUAL AGE: Unknown.
:bulletorange: RESIDENCE: Kedrinh. Even though he is a traveler. So this changes.
:bulletorange: AGE APPEARANCE: Well... ummmm... young man at his best age.
:bul