Started working on this last night, when I thought that photoshop ate the work I was working on yesterday... Even though I could recover my lost file today, I did not want to leave this one unfinished - so here it is, Sinsir (or "Ginger") the Fire Genasi, enjoying the last warmth of the year somewhere out of town.
On another note: The interview with him is halfway written.
DAZ Studio 4 Render with photoshop painting. original background (even though it is not really recognizable any more):
[link]
by ~
koko-stock
. Character is my own. Ear jewelry by ~
SickleYield
.
Thank you for looking!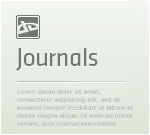 Character sheet for Ginger:thumb330516271: :thumb330845030: :thumb331148650:

This one is about Ginger, my latest character. He was there all the sudden, inside my head and you can bet that you will see / read more about him in the future.

If not interested in those things, you can simply ignore this journal.

GENERAL

:bulletorange: FULL NAME: Sinsir.
:bulletorange: MEANING: Not known. Pretty much no one calls him like that anyways.
:bulletorange: NICKNAME: Ginger.
:bulletorange: ACTUAL AGE: Unknown.
:bulletorange: RESIDENCE: Kedrinh. Even though he is a traveler. So this changes.
:bulletorange: AGE APPEARANCE: Well... ummmm... young man at his best age.
:bul